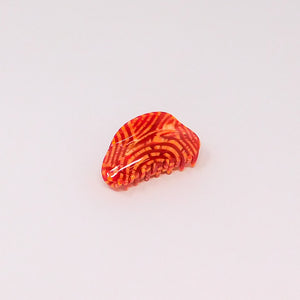 Midi Claw Redwood
Regular price $0.00 $24.00 Sale
The perfect wee gift or way to spice up an outfit, Chunks has you covered in the hair accessory department!

Chunks is a hair accessory business based in Seattle, founded by Tiffany Lu.

All hair accessories are made from acetate, which is a highly durable, plant-based material with a much shorter life span than typical plastics and acrylics. All acetate remnants are recycled into new acetate material. The metal hardware is plated and nickel free.

Chunks accessories are proudly made in China, and believe working with Chinese manufacturers can provide the opportunity to create meaningful change in manufacturing standards. Chunks is committed to furthering responsible manufacturing practices.

Inspired by colors, culture and trends, nostalgic feelings and art like the Memphis design movement, Chunks is exclusively stocked at Waves in NZ.